We have partnered with Love INC of the western suburbs to provide assistance to our local neighbors in need. Love INC is a Christian Clearinghouse that partners with other agencies and churches working together to unify the church around our neighbors in need. Its mission is to mobilize the local church to transform lives and communities in the name of Christ.
We excited to have Anne Marie Schuster, (Executive Director, Love INC of the Western Suburbs) come speak to our congregation on July 25th during the Sunday morning service. Visit the Love INC website for more information.
Love INC will be launching their new Moving Forward Together Ministry, offering free personal growth and life skills classes for the community on Thursday evenings beginning September 2, 2021 held at the Lombard Christian Reform Church. The program is designed to help people who are struggling with everyday life – financially, emotionally, relationally or spiritually – and who seek to make lasting change to achieve their potential. Interested participants should call 630-512-5665 between July 2nd and August 5th to sign-up for orientation.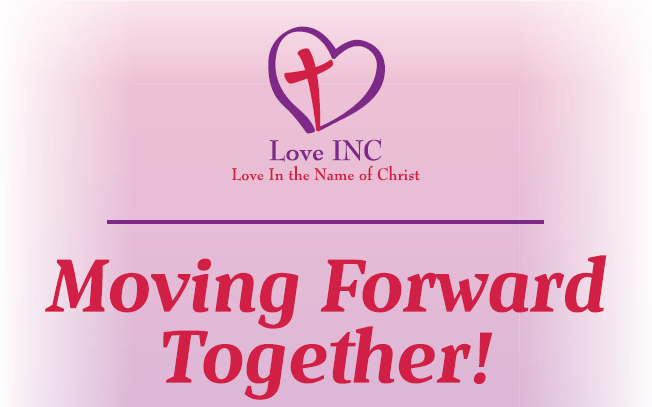 Volunteers Needed!
We are looking for volunteers to welcome guests at the registration table or fill/distribute blessing bags. If you are 18 or older and would be interested in connecting with people from our community once or twice a month, please reach out to the church office to be connected with our Missions President.