NOVEMBER: THANK OFFERING FOR WORLD EVANGELISM FUND
November is the month we take our annual Thanksgiving Offering. Recently the name of this offering was changed to the Thank Offering. It is used to fund the World Evangelism Fund. Your giving helps our global Nazarene family to enter new fields and start new works.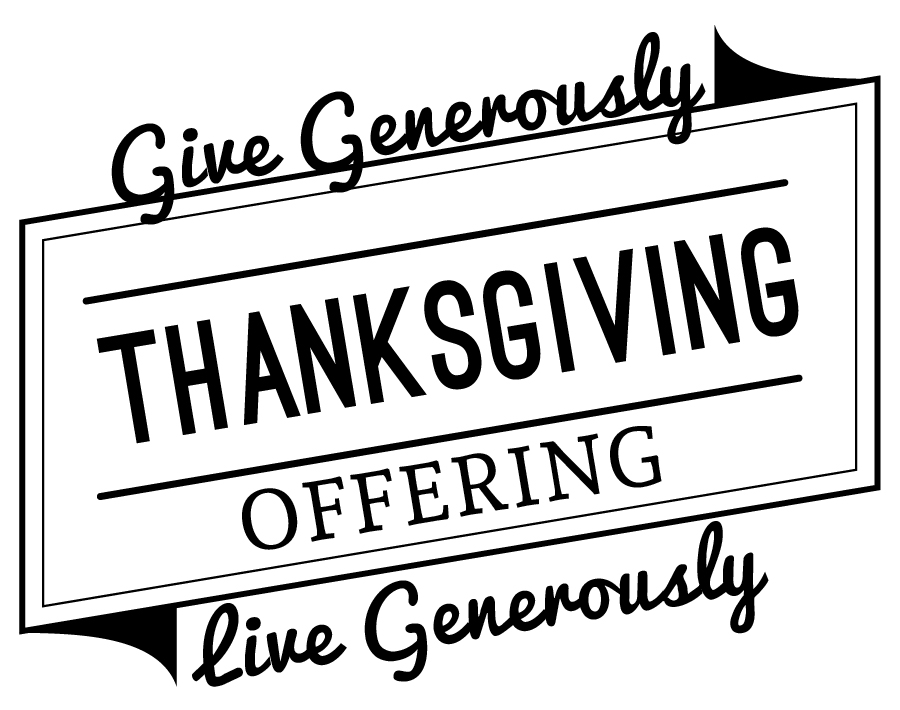 OCTOBER: MISSION PRIORITY ONE
Mission Priority One: The prayer emphasis this month is for the 10-40 Window. This is the area of the world between latitudes 10 degrees and 40 degrees north of the equator covering North Africa, the Middle East and Asia.
The Persecuted Church in the 10/40 Window desperately needs our prayers for those whose hearts have been broken and stripped of their human dignity, for those dying from starvation, for the poor, the refugee, and the marginalized. Please pray for these people, as well as those whom God has called to bring His message of hope, love, and salvation into this area.

SEPTEMBER and FEBRUARY: ALABASTER
The Alabaster Offering provides funds for property and buildings around the world. While we understand the church consists of the people of God and not a building, buildings erected for the purpose of ministry help provide a sense of permanence, functionally enhance ministry efforts, and convey an attitude that the Church of the Nazarene intends to "put down roots."
Alabaster funds are to be used for new churches to: purchase a property or church building, purchase or build a church parsonage, build a church building, conversion of a property into a church gathering space and meet initial costs for renting a church meeting space for a limited period.
Alabaster funds may also be used to: purchase or build missionary homes, purchase or build regional or field missions facilities and build or re purpose buildings on Bible college campuses.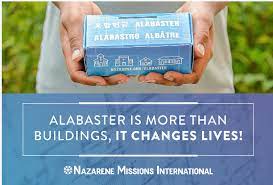 JUNE: WORLD MISSION BROADCAST
In June we emphasize the Nazarene World Mission Broadcast (WMB) NOW MORE THAN EVER.
Now more than ever, we hold on to the connections all around us, strengthening our sense of community. Thanks to today's technology we are able to connect with others worldwide and broadcast and share the message of hope in Jesus.
World Mission Broadcast desires to create a place for people across the world to connect with each other in a time where it is needed now more than ever.
Now more than ever it is important to equip our partnering ministries with the tools they need to continue to connect with others despite this time of uncertainty. Join us in discovering new ways to share our hope in Christ through World Mission Broadcast.
Nazarene radio, television, and Internet programs reach millions of people the world over with the gospel every day because of the generous support of Nazarene churches.

APRIL: MISSIONS EDUCATION
Click on the picture below to visit our missions education page. You will find a list of the 20201 missionary books, links to read e-text versions, and free e-magazines. There are books available for both children and adults. If you would like to check out a physical copy of any missions book, please contact us at info@lombardchurch.org.