Missions Monthly Activities
Monthly Missions Activities
DECEMBER 2021: TOY EXPRESS FINAL COLLECTION AND DELIVERY
Thank you all in advance for your generous giving and prayers for Toy Express. The missions team wishes you a very blessed Christmas and we will see you in the new year!
NOVEMBER 2021: THANK OFFERING FOR WORLD EVANGELISM FUND
November is the month we take our annual Thanksgiving Offering. Recently the name of this offering was changed to the Thank Offering. It is used to fund the World Evangelism Fund. Your giving helps our global Nazarene family to enter new fields and start new works.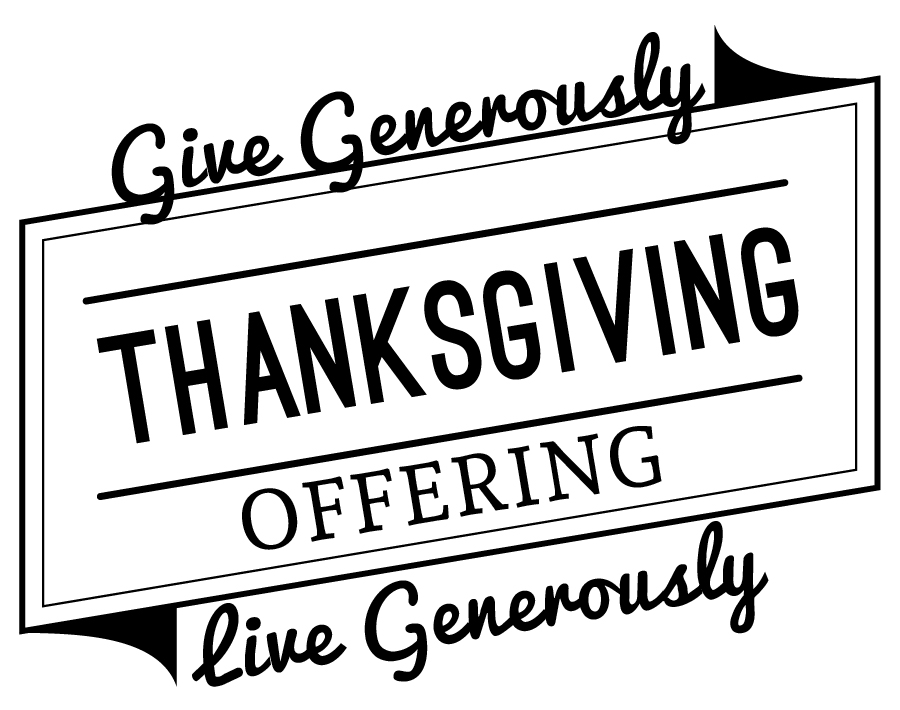 OCTOBER 2021: MISSION PRIORITY ONE AND TOY EXPRESS
MISSION PRIORITY ONE: The prayer emphasis this month is for the 10-40 Window. This is the area of the world between latitudes 10 degrees and 40 degrees north of the equator covering North Africa, the Middle East and Asia.
The Persecuted Church in the 10/40 Window desperately needs our prayers for those whose hearts have been broken and stripped of their human dignity, for those dying from starvation, for the poor, the refugee, and the marginalized. Please pray for these people, as well as those whom God has called to bring His message of hope, love, and salvation into this area.

TOY EXPRESS: Each Christmas Love INC compiles a list of children from the families we have assisted throughout the year to participate in the annual Toy Express program. Families with children up through the age of 12 can participate and parents can select up to 3 toys for each child in a store-like setting. Families are allowed to participate in only one toy program throughout the county.
Churches can participate by collecting new and unwrapped age appropriate toys and books for infants up through the age of 12 years old. Simply bring in your donation and place it in the giant gift wrapped box located in the foyer. You can donate these gifts from now through December 5th.
If you are interested in participating in this program, please call Love INC at 630-512-8673.

SEPTEMBER 2021: ALABASTER OFFERING AND FREEDOM SUNDAY
The Alabaster Offering provides funds for property and buildings around the world. While we understand the church consists of the people of God and not a building, buildings erected for the purpose of ministry help provide a sense of permanence, functionally enhance ministry efforts, and convey an attitude that the Church of the Nazarene intends to "put down roots."
Alabaster funds are to be used for new churches to: purchase a property or church building, purchase or build a church parsonage, build a church building, conversion of a property into a church gathering space and meet initial costs for renting a church meeting space for a limited period.
Alabaster funds may also be used to: purchase or build missionary homes, purchase or build regional or field missions facilities and build or re purpose buildings on Bible college campuses.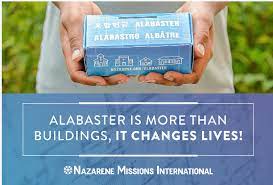 Freedom Sunday : Together as a church, we are called to join in the restorative and transformative work of God. Today, on Freedom Sunday, that call is for us to offer freedom for the millions of people who are enslaved around the world. By working together to end human trafficking, we become part of Jesus' mission. The Church of the Nazarene is active in many areas where people are vulnerable to human trafficking. Nazarene Compassionate Ministries (NCM) supports church-led anti-trafficking efforts.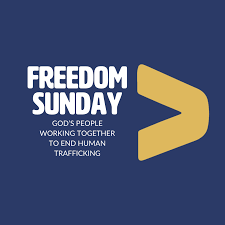 AUGUST 2021: LOVE INC-MOVING FORWARD TOGETHER MINISTRY
If you would like to volunteer for this ministry, please contact the church office to be connected with our Missions President. There is a mandatory volunteer orientation and training on Saturday August 14th, 9:00 am - 3:00 pm at the Lombard Christian Reform Church in Lombard, 2020 S. Myers Rd, Lombard, 60148


JULY 2021: LOVE INC-MOVING FORWARD TOGETHER MINISTRY
We will have Anne Marie Schuster, (Executive Director, Love INC of the Western Suburbs) come speak to our congregation on July 25th during the Sunday morning service.
Love INC -Christian Clearinghouse announces the new Moving Forward Together Ministry, offering free personal growth and life skills classes for the community on Thursday evenings beginning September 2, 2021. The program is designed to help people who are struggling with everyday life – financially, emotionally, relationally or spiritually – and who seek to make lasting change to achieve their potential. Interested participants should call 630-512-5665 between July 2nd and August 5th to sign-up for orientation.


Volunteers Needed!
The Moving Forward Together Ministry will be needing volunteers to help out on some Thursday evenings starting September 2nd at the Lombard Christian Reform Church. Volunteers would either welcome guests at the registration table or fill/distribute blessing bags. If you are 18 or older and would be interested in connecting with people from our community once or twice a month, please reach out to the church office to be connected with our Missions President.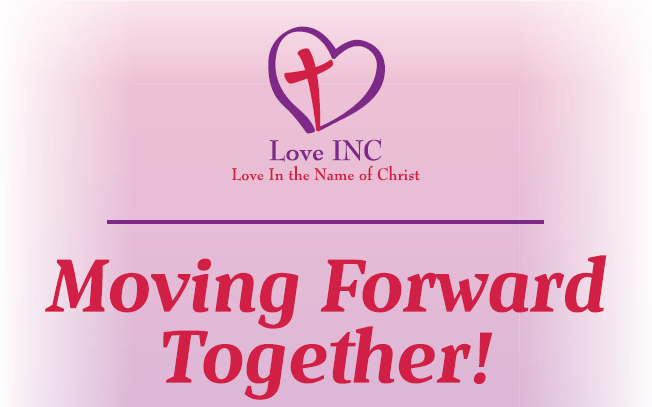 In June we emphasize the Nazarene World Mission Broadcast (WMB) NOW MORE THAN EVER.
Now more than ever, we hold on to the connections all around us, strengthening our sense of community. Thanks to today's technology we are able to connect with others worldwide and broadcast and share the message of hope in Jesus.
World Mission Broadcast desires to create a place for people across the world to connect with each other in a time where it is needed now more than ever.
Now more than ever it is important to equip our partnering ministries with the tools they need to continue to connect with others despite this time of uncertainty. Join us in discovering new ways to share our hope in Christ through World Mission Broadcast.
Nazarene radio, television, and Internet programs reach millions of people the world over with the gospel every day because of the generous support of Nazarene churches


Thank you for your donation of $575 toward the WMB ministry

MAY 2021: LOCAL MISSIONS
Love INC's mission is to mobilize the local church to transform lives and communities in the name of Christ. Love INC Christian Clearinghouse is a partnership of many local Christian churches, working together to unify the church around our neighbors in need. We will have Anne Marie Schuster, (Executive Director, Love INC of the Western Suburbs) come speak to our congregation on July 25th during the Sunday morning service. Visit the Love INC website for more information.
APRIL 2021: MISSIONS EDUCATION
Click on the picture below to visit our missions education page. You will find a list of the 20201 missionary books, links to read e-text versions, and free e-magazines. There are books available for both children and adults. If you would like to check out a physical copy of any missions book, please contact us at info@lombardchurch.org.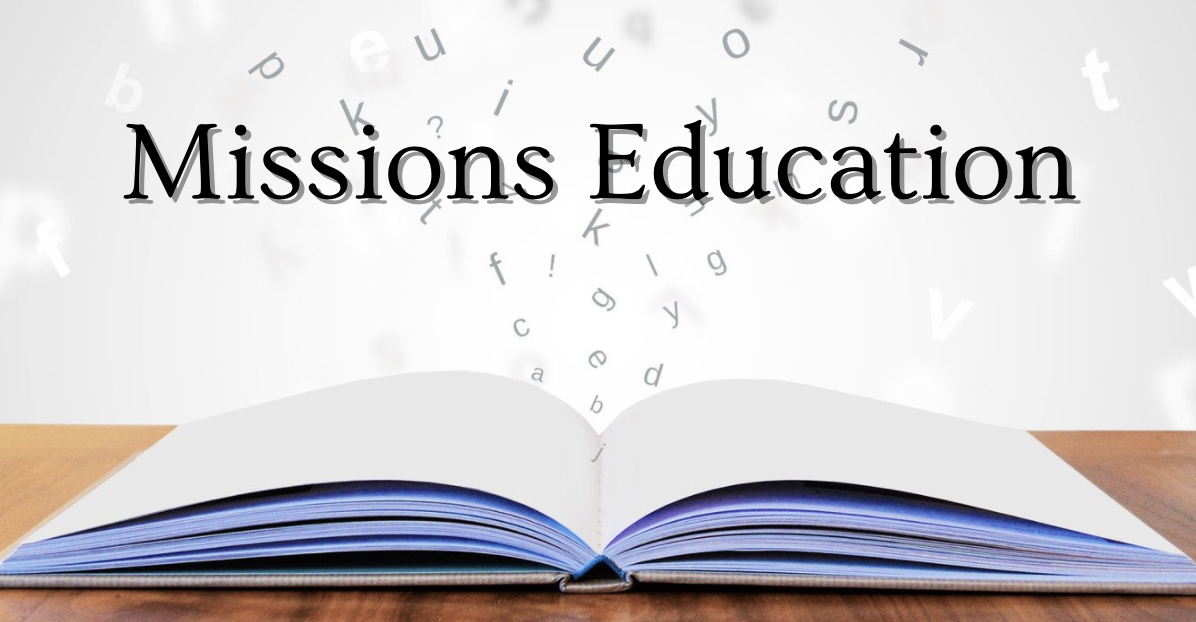 MARCH 2021: LOCAL MISSIONARY VISIT
We had the privilege of hosting Nazarene Missionaries to Southeast Asia at our church. Click the image below to watch the service. If you would like to donate to their work, please click the "give" link at the top of our webpage and put "missionaries" in the note.
Watch the video from the missionary service (start the video at 5:43)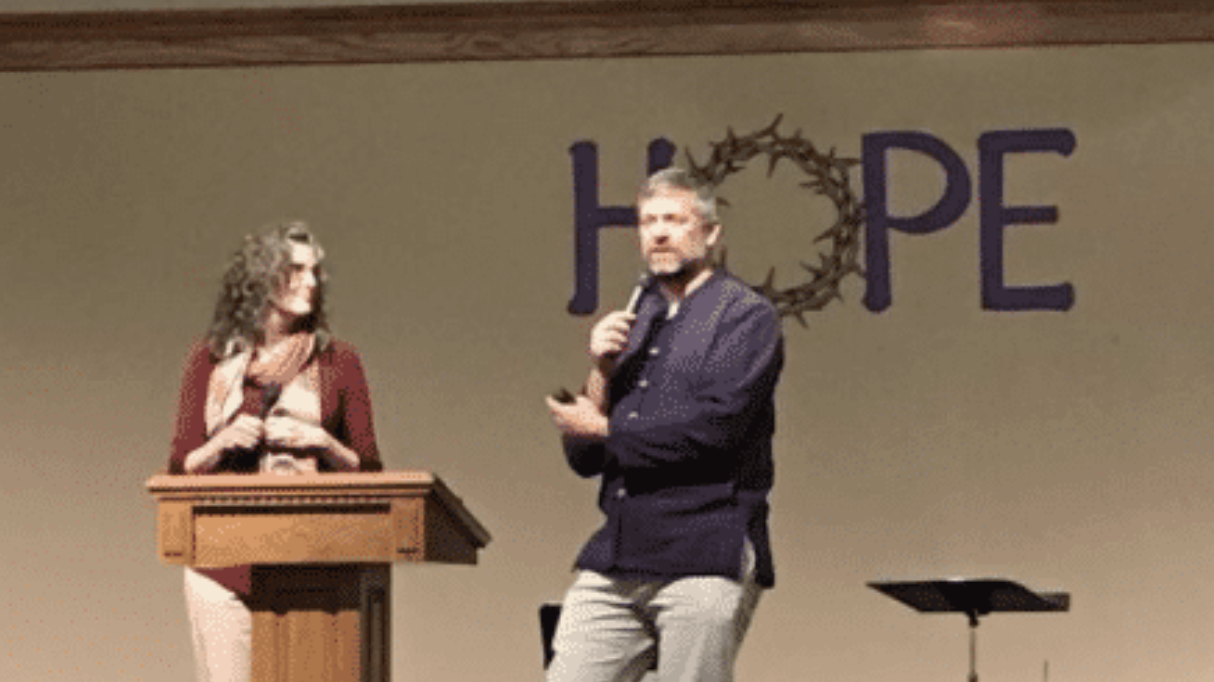 FEBRUARY 2021: ALABASTER OFFERING
In the Bible, a woman poured an alabaster bottle of perfume on Jesus. She gave it up for him. Every year, Nazarenes from around the world "give up" some of their change for Jesus. We save our change in little boxes.
All around the world, and in our local church, pocket change was collected. It will be combined and used to spread the good news about Jesus by building new churches, schools or clinics.