PURPOSE STATEMENT: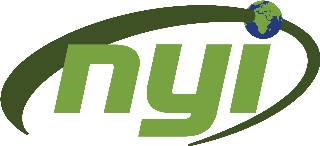 Nazarene Youth International (NYI) exists because the Church of the Nazarene believes that young people are an integral part of the Church. Because of that belief, NYI is committed to leading young people into a lifelong relationship with Jesus Christ and to facilitate their growth as disciples for Christian service. It works to accomplish a threefold strategy of:
1) Evangelism, reaching young people for Christ;
2) Discipleship, equipping young people to be Christlike followers;
3) Leadership Development, empowering young people to serve others.
SUNDAY MORNING DISCIPLESHIP
9am Sunday
Teens meet each Sunday morning to learn what the Bible has to say about navigating everyday life and culture.
TEEN BIBLE QUIZZING
6:30pm Monday (Fall through Spring)
Teen Bible Quizzing is a way for students to dig deeper into God's word and hide it in their hearts for a lifetime. This year we are studying the Gospel of John. We cover one chapter per week throughout the school year. Once a month we meet with other teens on our district (from Northern Illinois to as far south as Danville, IL). During a quiz, teams compete against each other to see who can answer the most questions correctly. This is a fun way to get to know the Word of God and also to get to know other teens on our district. Any student in 6th through 12th grade is invited to participate. Contact Kayla for more information.
UPCOMING ACTIVITIES
Teen Movie Nights 6:30-10pm Friday
Teens will get together to enjoy movies with a positive message, great snacks, and fellowship. The cost is $3 per person. Bring a pillow, blanket, and a friend or two! Movie nights for this year will be on April 19, May 3, June 7, Aug. 2, Sept. 6, Oct.4, Nov. 1, and Dec. 6.
Parent Meetings: 7-8:30pm Friday
Parents of teens will meet to encourage each other, pray for each other, and learn from each other. Meeting dates for this year will be March 29, April 26, May 24, June 21, July 26, Aug. 23, Sept. 20, Oct. 18, Nov. 15, and Dec. 13.
Summer Service Projects:
Check our calendar for teen summer service projects that are scheduled throughout our area.
And these words that I command you today shall be on your heart. You shall teach them diligently to your children, and shall talk of them when you sit in your house, and when you walk by the way, and when you lie down, and when you rise. Deuteronomy 6:6-7